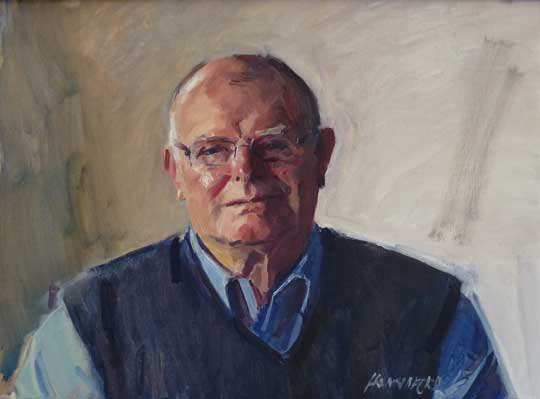 #10
Digby Longhurst

Digby Longhurst is almost 74 and has had many different roles at sea since he joined the Australian National Line in Sydney at the age of 16.  His first seagoing trip was a voyage from Sydney to Fremantle, via Hobart.  He recalls arriving in Hobart on a Sunday evening in late autumn and hearing the bells of St. David's Cathedral ringing over the water. 
Digby was the duty pilot on the night of the Tasman Bridge disaster, when the "Lake Illawarra" collided with the bridge when proceeding upstream to Risdon.  He was not required for this ship as under the regulations at the time, the "Lake Illawarra's" Master held a valid pilotage exemption certificate.  This accident caused the loss of twelve lives, seven members of the ship's crew and five motorists.
Following retirement from Tasmanian piloting duties, Digby became a Hydrographer's Passage pilot in the Great Barrier Reef, Queensland in 2005. These ships were all nationalities and crewed mainly from the Philippines.  The ships ranged in size from 75,000 to 200,000 tonnes.  When working as a Hydrographer's Passage pilot, Digby only piloted one Australian crewed ship.  At this time the Japanese Merchant Marine employed 15,000 mariners from the Philippines to man their ships. Digby retired in 2007, completing just under 8,000 pilotage acts during his career from 1973.  He finally retired from marine consultancy work in 2009.
One of the most fascinating events Digby witnessed at sea was hundreds of mutton birds (short tailed shearwaters) swimming underwater on a calm day in Bass Strait as the ship he was on steamed through a huge flock on the surface.  The natural marine world provided many highlights from basking sunfish to whales and in southern latitudes, the beautiful albatross.