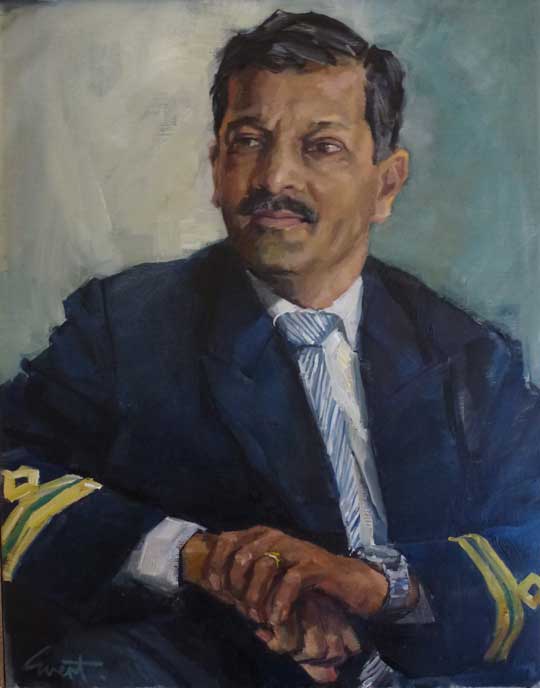 #4
Hudley Rana

Was Electrical Officer on ship in India, now living in Melbourne with his wife and their two sons, volunteers at Stella Maris Seafarer Centre because they've looked after him in many ports around the world. In India it is common to work long contracts, up to two years away at sea at one time. Hudley was at sea when his wife gave birth to their second son, he didn't meet him until he was already three months old. His wife Tina said if she had realised she was pregnant before he left to go back to sea, she never would have let him go. Hudley has worked for some companies that let you take your families on board with you, take them to see the world. Hudley has collected a spoon from every port he's been to, it's an impressive collection.
Hudley was drawn to the industry for the sense of adventure and to know that he 'made it'. As electrical officer there's no one else on ship who can help you, who understands the complexities of your role. The responsibility is entirely on your shoulders, but so is the satisfaction.
Hudley doesn't think he would return to sea.